Discover more from Feminism & Dogs
Feminism and dogs are the only things I care about anymore. But I care about them a lot.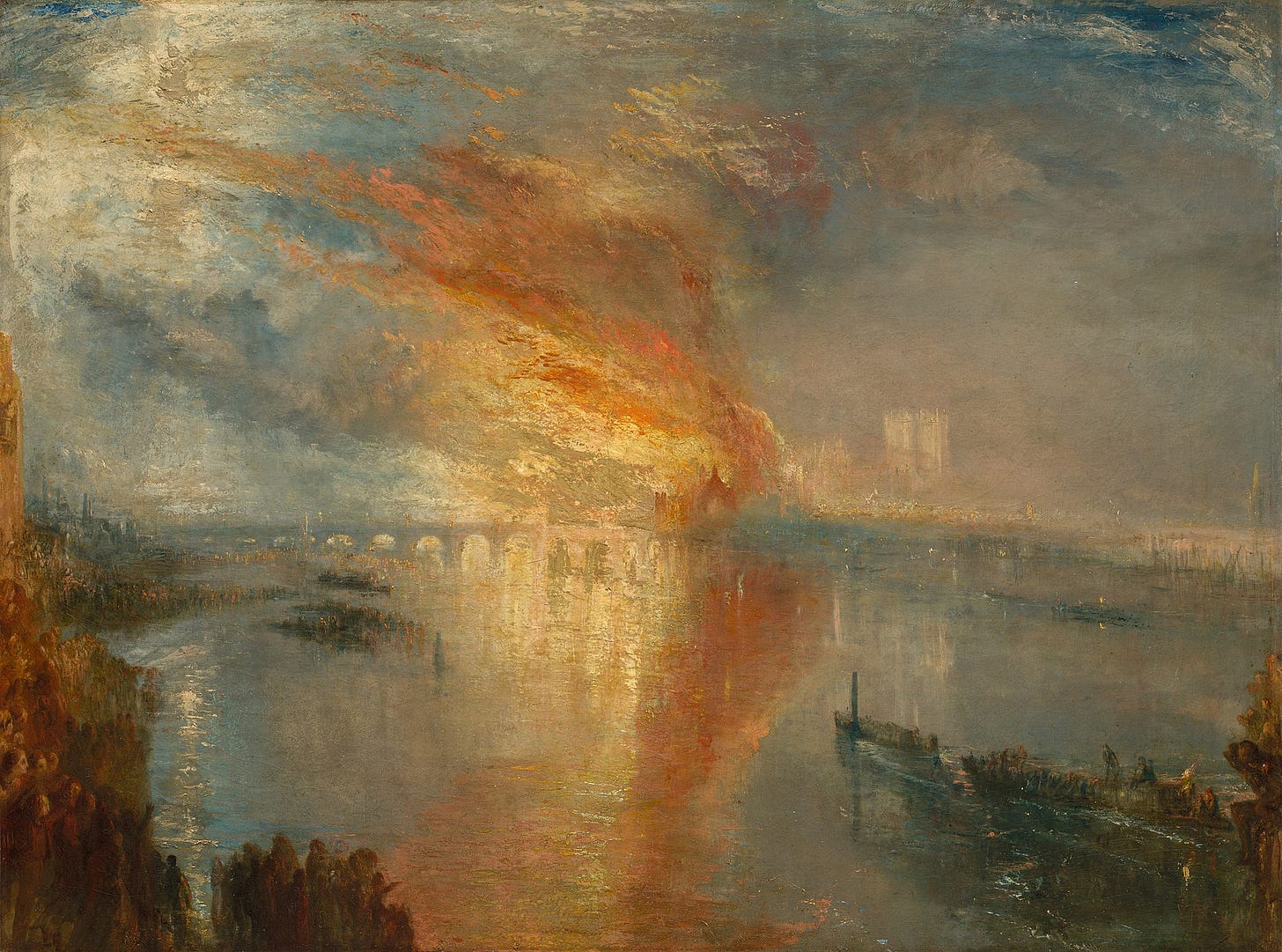 ACADEMIC APPOINTMENTS
Yesterday, I got the final rejection of this year's (admittedly half-hearted) academic job search. Fifteen years ago, when I finished my MFA, the conventional wisdom was that the job market was bad, but what you really needed was teaching experience and book publications. So I went and got some. I wrote professionally for several years, then got a PhD. Last year, I applied for more than twenty jobs listed in my discipline. I got three phone interviews, none of which moved forward to a second round.
To a person, every single academic or academic-adjacent friend I told replied, "Three phone interviews means your materials are good! Next year, your PhD will be in hand! Keep at it!"
This year, maybe seven or eight creative nonfiction jobs were posted. I applied to a couple of those, a couple of fellowships, an administrative higher ed job, and a couple of community colleges. PhD in hand, I got zero first-round interviews. Yesterday's rejection felt like a win because they canceled the search, instead of canceling me in particular.
A few months ago, I drank with a friend who, unbeknownst to me, was a judge for one of the fellowships I applied for. "I shouldn't be telling you this," she said, "but your application was so good. It really stood out."
"I didn't get an interview," I told her. "Straight to rejection."
She looked like she was considering a performative "What? How?!" but she is also a writer/teacher on the market. We both knew what; we both knew how. Too many qualified people applying for every possible position. Too many variables in the selection process to ever really know why you were rejected. That's just the market. ¯\_(ツ)_/¯
"Well, I gave you the highest possible recommendation," she offered. "Just keep doing exactly what you're doing, and you'll get a fellowship one of these days."
That, too, felt like a win.
Should I ask her to write one of my letters next year? I wondered. But then, which other letter would I swap out for it? Which recommender has been secretly tanking my applications? WHO HAS BETRAYED ME?
Or is it my diversity statement? My teaching philosophy? My writing sample? My cover letter? My CV formatting?
Your materials are good. Keep at it.
---
EDUCATION
Is it because I did two low-residency advanced degrees instead of a traditional one, which would have given me more teaching experience and perhaps more fluency in American academic culture?
I chose the first one because I was living in Toronto, and there was no local MFA program at the time; it was low-residency or move. After I finished, I did move, to begin an MA in Writing program with a concentration in theory and pedagogy—compensation for the lack of built-in comp teaching experience in my first master's. (What you really need is teaching experience and book publications.) I completed the first year of the program, studying rhetoric, which I loved, and composition, which I did not. I tutored as a Graduate Assistant in the Writing Center and enjoyed working one-on-one with struggling students. But I had reservations about much of the composition theory I was learning, without having the credentials to challenge it. I might very well find a present-day program to be a better fit; like all theory, comp theory experiences trends and cycles, and the discipline has apparently moved on from some of the things that bugged me most. But my timing was off.
I also might have found that I loved teaching comp, if I'd just sent out applications to adjunct immediately after earning my MFA, instead of going about things the way I always do: assuming I need more education before I could possibly be qualified. Even using someone else's syllabus and the texts someone else chose, I would have had more freedom, once in the classroom, to follow my instincts about effective teaching. But I didn't want to be a lousy teacher and didn't yet understand that every teacher is fairly lousy at first. The only way to become a good teacher is to start doing it.
Anyway, I leave all of that off my CV at this point, because I figure explaining why I walked away after one year of a two-year program would harm my application more than the bit of extra experience would help it. Now you know.
When I decided I needed more education several years after that, I considered applying to PhD programs in the U.S. But I was almost forty years old and had been working and studying at home since I was in my twenties. The thought of going through another entire master's program before I got to the dissertation—i.e., the entirety of a PhD by research in other countries—was soul-wearying. I wanted more education, but not that much. So I did another low-residency degree through a British university.
I've still never taught comp.
It's possible that the low-residency degrees could become a point in my favor as the shape of our new reality unfolds. I have plenty of experience with distance-learning technology, online tutorials and workshops, developing strong teacher-student relationships and creating community with people you rarely see in person. But then, by the time the job market opens up again, everyone will have that experience, having earned it by fire this past semester.
---
TEACHING EXPERIENCE
Is it the fact that my teaching experience has largely been with adults in the community, not with undergrads?
I've been teaching creative writing for a decade, and I spent a year working full-time with college students, but what I haven't done—yet—is adjunct. Not exactly. I was a Distinguished Visiting Writer in the spring of 2017, which is adjuncting in a fancy wrapper. (The difference is, every time I update my CV, I briefly wonder if I should try it under "Awards and Honors" or "Residencies" instead of just "Teaching Experience." Frankly, it seems like a waste not to remind people on every page that I was once, for three and a half weeks —it was a block plan—distinguished.)
It's not that I think I'm above adjunct work or anything. In fact, I have two tabs open right now with cover letters in progress for part-time teaching opportunities, and I'm 100% sure there will be applicants who are far more qualified. They will have taught first-year writing during their graduate programs, if nothing else. They will have made it through the inevitably-kind-of-lousy years.
I have taught: fiction, creative nonfiction, digital writing, multigenre. Afternoon workshops, four-week classes, six-week classes, eight-week-classes, and one three-week intensive. Online and in-person.
I have given lectures and workshops at universities around the country, from midwestern SLACs to the Ivy League, and pretty much every type of school in between. My first solo-authored book was chosen as the freshman read at Tulane in 2016, and I spoke there to a packed house of 1,000. I've done book tours, book fairs, book festivals, book conferences. Readings. Lunchtime talks. Live Lit. Hours and hours and hours of Q&A.
The trouble is, I usually speak on the subjects of my writing, not on the writing itself. My expertise in body image or rape culture, gleaned through writing books, is no indication that I know about writing books. My demonstrated ability to hold the attention of college audiences, to quickly impress faculty and staff with my collegiality, to command more than a semester's adjunct wages for a single hour of teaching, does not fall under "Teaching Experience," except when I am writing a newsletter (which is really a blog post, which is really a personal essay, but not the literary kind) in the form of a C.V.
(If you're hiring, I'd be glad to reprise my "Writing the Hermit Crab Essay" course.)
Like the speaking experience, the year I spent as Assistant Director of the Women's Resource Center at Cornell—a job that came directly out of one of those engagements—gets tucked away in a different section. It is in many ways the most relevant experience I have, in terms of direct undergrad engagement, awareness of campus culture, and administrative service. It is also experience that raises as many questions as it answers.
Questions like: Why did you take a staff job, if you want to be faculty? Because I love being on a college campus and working with students, and I'm not really married to one way of doing that.
Why did you only stay a year? It was a two-year contract, which I fully intended to complete when we picked up our entire lives and moved to Ithaca. And before the first year was over, my boss said she would renew me indefinitely if I wanted to stay.
But.
A raft of personal reasons emerged to make leaving the right choice. I was struggling to finish my PhD while working full time. My husband and I are city people who didn't properly understand how small the town was. He worked at home, and we hated our apartment but couldn't afford a better one; the student-oriented rental market meant everything was permanently dumpy or wildly overpriced. Trump got elected, and suddenly, I was back in the business of writing feminist op-eds, then co-editing an anthology. My publisher offered to pay for a book tour for the first time in my writing career, but it would have meant taking weeks off for the second year in a row. (I had the Distinguished Visiting Writer gig lined up before I got the Assistant Director job, so I negotiated time off for that.) I'm Chicagoan-Canadian, my husband is Minnesotan, and the central New York winter nearly did us in. Pick a reason. Nobody cares. I barely care. I worked full time at a top-flight school for a year, and then I just stopped, and people don't do that.
Do you have any professional interests that aren't quite so… feminist? Nobody asks this question out loud, but it looms. In my head, I've been a working writer and creative writing teacher for over a decade. In everybody else's head, I am a professional feminist, a person whose point of view determines everything she does, as opposed to merely shading it. I could get eleven more degrees in English literature and creative writing, but unless I change the thrust of my work, I will likely continue to be perceived as someone better suited to a Women's and Gender Studies department— where I would never be hired, on account of having no training whatsoever in Women's and Gender Studies.
Every one of these job listings explicitly requires a demonstrated commitment to diversity and inclusion, but that basically means, "Show us we're not going to have to fire you for being a racist dingdong, because nobody wants to do this search all over again." It doesn't mean they want to hire an established feminist who has written on Title IX issues, racism, ableism, queer and trans oppression, class, fat, trauma, and shame. It doesn't mean they want to hire someone who's worked directly on all those issues in a university setting, but as staff. If you show a professional commitment not only to "diversity and inclusion," but to social justice, then you're probably not concentrating enough on scholarly pursuits, and/or you'll be a total bore in meetings.
---
PUBLICATIONS
Is it the fact that my books, so far, are not "literary?"
In 2018, it occurred to me that all of my literary magazine publications—short fiction, poetry, review—were ancient, because I'd been busy writing books and op-eds and columns and blog posts and anthology contributions and "pieces" which were often called "personal essays," but really weren't. This, I thought, was something I could fix! I submitted a real personal essay, one I'd written for my PhD dissertation, to the lit mag contest with the closest deadline. The judge was Jo Ann Beard, one of my literary heroes. I won.
"The author is ambitious, taking on topics that others avoid, in life and in writing, and then fluidly providing us with not answers but beautiful explications of an unending question," Beard wrote in her remarks to the editors. I put the quote on my website and the win on my C.V. And I thought to myself, Great, now I just have to do that about ten more times for it to make a tiny dent in my reputation as a workhorse writer of feminist screeds.
Or maybe I just need to publish the essay collection that got me my PhD. But that needs substantial revision, and I have another book, the latest "general nonfiction" feminist screed, under contract. I probably won't be able to think about revising the essay collection until next fall, when the job cycle starts again.
---
SERVICE TO THE PROFESSION
The question you have to ask yourself every year is, Do I bother to try again?
Your materials are good. Keep at it.
Keeping at it means spending another fall sending out applications—tailored letters, tailored CVs, writing samples, teaching philosophies, diversity statements, teaching evaluations—as a part-time job. Then waiting months and months to hear anything in response, apart from maybe a "We received your application" nod from a bot. It means begging other grown professionals to refresh their letters of recommendation for me, and wondering if those letters are secretly lukewarm—did I ask the wrong people? Do they not believe in me like I thought they did?
And why would they, when I can't even get a phone interview?
What does it mean to be worth something? Or worth enough? Or worthless? What does it mean to earn a living? What does it mean to be hired? What does it mean to be let go?
In the last couple of days, practically every writer I've ever met has shared Sabrina Orah Mark's gorgeous Paris Review essay on asking yourself those questions as the world falls apart. It really is remarkable. She made art out of this thing that otherwise (see above) amounts to a bunch of self-indulgent whining, the very definition of high-class problems. Oh no, I can't get the cushy job I thought my PhD would get me. I'll have to take my extensive education and do something less cushy, which I might enjoy less.
The problem, of course, is that if you've taken an academic path, even one as winding and broken as mine, you have become extremely qualified to do one thing, and nothing else. Along with a zillion other people competing for four and a half full-time jobs. And that was before a virus sent all but those of us deemed essential into our homes, before the highbrow pyramid scheme that is academia got turned on its head, where it currently teeters.
Which brings us back to the only answer I will ever get about why I haven't been able to land a job: it's numbers. And I knew that in 2003, when I started my MFA, so I can't actually complain about a goddamned thing. It feels incredibly personal after you spend so long crafting an application for each school and—if you're lucky—preparing for interviews. And it might, in some cases, be your materials, your reputation, the perceived quality of your publications, the nature of your teaching experience, the format of your graduate education, the lack of a particular kind of experience, etc. It might be that your recommenders secretly all sent letters that say, "I don't know, she's okay, I guess?" But it is probably just numbers.
The only thing worse than thinking the problem is you is knowing it has nothing to do with you. Knowing there's nothing you can rearrange or polish, nothing you can reframe, rethink, educate further, make whole. Your materials are good. The system is broken.
I don't know if I'll try again next year, assuming there is a next year. I've got the summer to think about it. In the meantime, there are these adjunct applications, and this book to finish, and another book to blurb. And so, so much to be grateful for.